4 Big Reasons Increasing Small Groups & Meetings Business is a Win-Win for Your Venue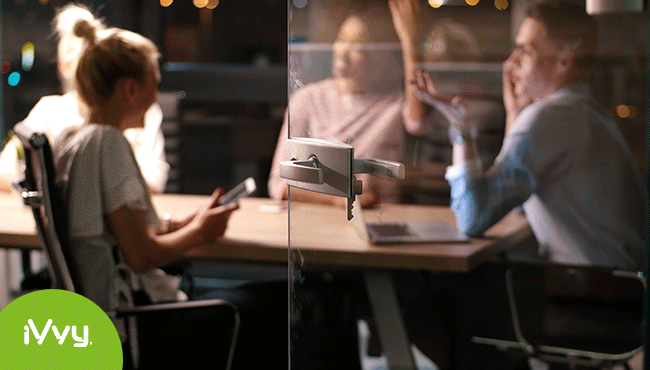 Hoteliers, we have news for you. Prioritising group business pays, quite literally.
We all know the formula. More bookings translate to more revenue. More revenue (and an influx of happy guests) lays the foundation for a long-term, successful hotel property. But are all bookings created equal? Not necessarily.
While transient business is, undeniably, an integral part of any hotel's success, it's crucial not to underestimate the power of small groups and meetings. Better yet, they should be viewed as the ultimate win-win. Why? Because group event business can increase revenue and improve operational efficiency in equal measure. According to the CWT 2019 Meeting & Events Trends Report, group bookings can save 22% less time on sourcing and an additional 22% on negotiated savings on room rates. This industry-wide optimism arrives alongside the proliferation of new technology created specifically for the meetings industry — every stage of the meetings and group booking lifecycle, finally conceptualised within modern, user-friendly tech. After all, if meetings and small groups represented great revenue potential before, imagine the potential when supported with the right technology? The odds are definitely in hoteliers' favor.

With that said, here are the four big reasons you should focus on small groups and meeting business within your venue space:
1. The Value of Digital Automation

The event and meeting industry has finally gone digital. Rather than relying on those antiquated (and ever-frustrating) manual processes of the past, event planners can finally tap into a more streamlined vetting and booking model when on the hunt for venue space. Event planners can search and explore unique venues, compare prices and live availability, and book online with complete ease, thanks to an online group meetings booking engine.

From a hotelier's perspective, this digital automation helps to streamline the sales process, lower costs, and place less demand on the sales staff. The staff that is free from the inundation of cumbersome manual tasks and unqualified RFPs can focus their attention where it matters most: establishing meaningful, support-driven relationships with prospective clients. An online booking engine also provides intelligent reporting to help hoteliers identify trends, optimise inventory and sales activity, and achieve global visibility. We like the sounds of that, don't you?
2. Avoid Last-Minute Cancellations

When it comes to group reservations and meetings, the stakes are simply higher. More parties are involved, and plans have been discussed and confirmed among participating guests and planners — it's hardly a one-person show. With this in mind, events often have a lower cancellation rate than leisure business. In the case of leisure and business travel, however, plans can often be upended unexpectedly due to the more singular nature of the reservation.

On the other hand, those in charge or securing group reservations typically understand that a last-minute cancellation would result in not one, but many empty rooms. As such, a strict cancellation policy can be readily agreed upon and enforced, if necessary. In a recent discussion of Attrition and Cancellation Revenue, author Robert Mandelbaum explained that "Businesses and associations are now investing in meetings that are absolutely necessary, thus providing a greater assurance that the event will take place."
3. Happy Guests = Recurring Guests

As any event planner will tell you, finding the 'perfect venue' is no small task. Instead, securing a venue for an event (whether big or small, corporate or otherwise) requires dedicated vetting of properties, the cultivation of relationships with venues, careful deliberation and customisation of packages and amenities, and on-going flexibility and support to ensure the event runs smoothly. With this in mind, it's no small wonder that many events will go back to the same venue on a regular basis (especially in the case of corporate meetings and events) if they have a good experience.

Ultimately, the venue decision will have the most significant impact on a planner's budget and guests' perception of the event. So, why leave it up to chance? By establishing strong relationships with planners and establishing your venue as a sought-after space, planners are likely to bring their event business back, time and time again.
4. Securing the Upsell

Bleisure — the industry buzzword for travelers combining business and leisure — is on the rise. In fact, Forbes reported that bleisure trips grew 20% from 2016 to 2017, and more than 40% of business trips are extended for leisure purposes. Moreover, business travel is expected to grow to $1.6 trillion in annual spend by 2020. So, what does this mean for the group business segment? Well, a lot actually.

The upsell opportunities for groups, with credit to the continued momentum of bleisure travel, are more apparent than ever before. Beyond the event itself, hoteliers can easily curate customisable packages and incentives that upsell groups to extended stays and upgraded amenities — made even easier with the use of an online booking engine. This not only increases profits but provides a greater opportunity for a personalized stay which, in turn, generates long-term loyalty.

The 2020 Global Meetings Forecast even indicated growth in all meeting types, with events and meetings solidifying their place as a critical driver of communications, growth, and engagement for organizations globally. So, hoteliers, the time to optimize your venue space for groups and meetings is now. The only question that remains is — what are you waiting for?
About the Author
Lauren Hall is the award-winning Founder and Chief Executive Officer of iVvy. Lauren is a passionate entrepreneur with more than 25 years' business management experience at Executive and Board level, successfully building multiple companies from startup to strategic and financial exit. With a background in programming, accounting and marketing, Lauren's expertise spans manufacturing, retail, advertising and technology industries in both South Africa and Australia.
She co-founded iVvy in 2009, overseeing our growth to 1,000 clients in 13 countries and expansion to New Zealand, Asia, Europe and North America.
Ernst & Young recognized Lauren as a future global leader of industry through the EY Entrepreneurial Winning Women Asia-Pacific program for 2016. Lauren won three International Silver Stevie Awards for Entrepreneur of the Year Globally 2016, Innovator of the Year 2016 and Entrepreneur of the Year Asia Pacific 2016 and recently was named Gold Coast Business Woman of the Year 2016.
About iVvy
 iVvy offers meeting planners the ability to search, compare, book and pay for function space, catering and group accommodations online, 24/7. By providing conference centers, hotels, restaurants and cruise lines with an integrated revenue management and distribution platform, iVvy equips Venue Operators with the tools they need to manage inquiries on any device, anywhere. With enhanced reporting and analytics, Venues are provided with greater visibility over their business so they can yield their meetings & event spaces to maximize revenue.
With offices in 5 countries and a global team providing support 24 hours a day, iVvy's groundbreaking, cloud-based software offers scalable solutions that tackle core issues faced by the travel, MICE and events industry, and continues to service the world's leading hospitality groups, major corporations, travel companies, government offices, associations, universities and nonprofits.