COVID-Safe Venues, Now on iVvy's Marketplace
Posted on 29 September 2020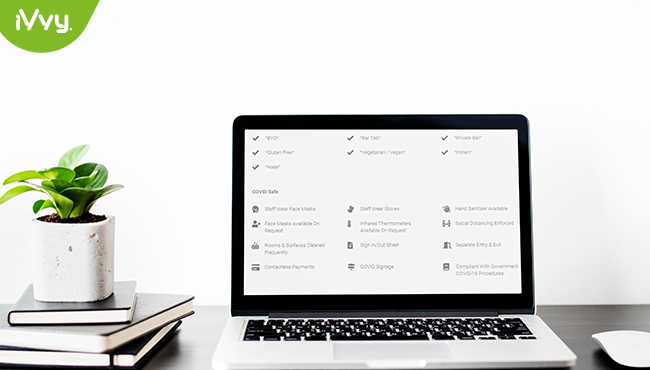 As the world of events adjusts to post-COVID 'business as usual', iVvy is making it even easier for event planners to find the ideal venue for their meeting, with COVID-safe venues now highlighted in our Marketplace.
While break-out spaces and natural lighting are still on the must-have list for any event planner, 2020 and the global pandemic has brought a new list of venue must-haves, from face masks to infrared thermometers and COVID signage. 
That's why we've added a COVID Safe section to the features and facilities displayed on our venue listings on the Marketplace, making it even easier for event  bookers to shortlist their venue choices.
Featuring options like contactless payments, separate entry & exits, COVID signage and more, simply select the options available at your venue to let you customers know your venue is COVID safe.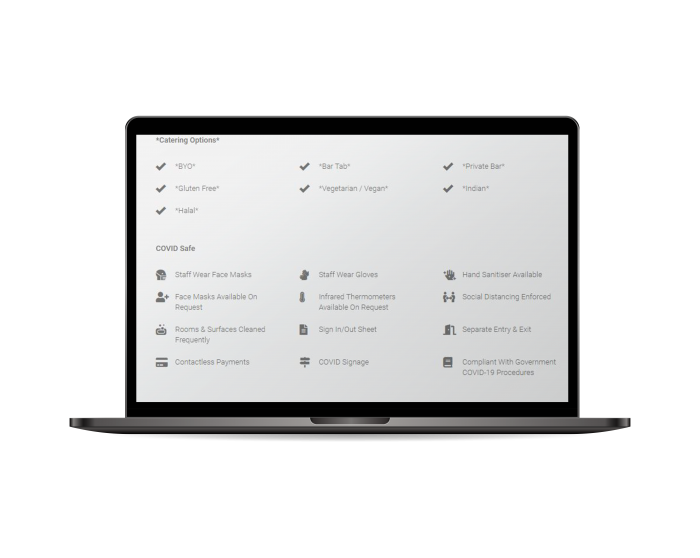 To update your venue listing follow our easy step-by-step guide or watch the video tutorial. Promote your COVID safe venue in seconds.