Event enquiries on the rise as hotels prepare for the COVID comeback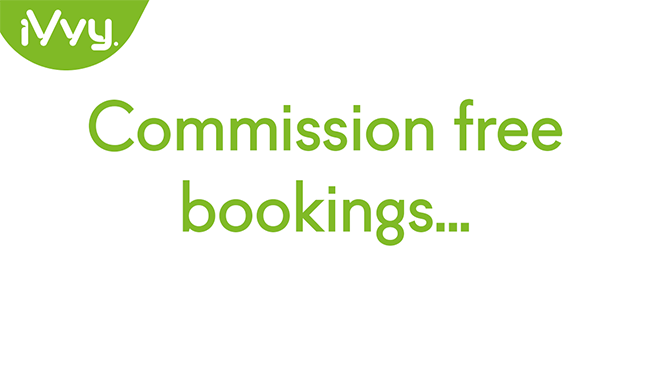 iVvy announces commission-free event bookings to capitalise on demand
As Australian hotels and restaurants embrace Stage 2 of the Australian Government's COVID recovery roadmap, event enquiries are on the rise.
Lauren Hall, Founder and CEO of iVvy, says event enquiries on the iVvy Marketplace have increased 200% over the past fortnight, since the relaxed social distancing restrictions were announced.
"The coronavirus put the brakes on the meetings and events industry globally," says Hall, "and we experienced this first-hand in reduced enquiries through our Marketplace. 
"However, meeting and event enquiries are up 200%, and we're continuing to attract interest from both event planners and venues keen to accelerate their MICE business as market conditions continue to improve. To help our clients take advantage of this increased demand, we are waiving our fee on all Marketplace bookings until August 31," she says.
"Event cancellations and postponements hit hotels and restaurants hard, and the road to recovery from COVID-19 will be slow-going. While restrictions have eased this week, many venues have opted out of reopening just yet as the reduced capacity makes it impractical from a profitability and logistics perspective."
But for those venues continuing to trade through the crisis, opportunity exists, says Hall. 
"Although weddings, conferences and group accommodation were some of the hardest sectors hit, the upside is that events that were set to be held internationally may now seek domestic venues as conditions improve. We'll see greater demand for local venues and vendors as public gathering restrictions continue to lift, as consumers remain cautious about future overseas travel."
To assist hotels and restaurants accelerate their post-COVID comeback, iVvy is waiving its commission and offering free resources for clients, says Hall. "Our Marketplace is a direct traffic source for our clients, generating leads and bookings, and our world-first cloud based software enables venues and event planners to manage the entire event, from enquiry to catering and group accommodation to post-event reporting.  
"We are already seeing event enquiries increase, and we're helping our clients to prepare for recovery by waiving our commission on any Marketplace bookings. It's a small gesture to show our solidarity with our industry – we stand by our clients and help support them through these challenging times."
Hall said other measures iVvy has taken to assist clients include free webinars, increased online training resources, video onboarding, and tailored service to help clients best leverage the iVvy software during downtimes to prepare for increased bookings when the market improves.
"Venues are dealing not only with reduced bookings, revenue and profitability, but the reality of trying to ramp-up trade with reduced staff," says Hall. "iVvy's software streamlines much of the event management process, so venues can qualify, quote and convert leads in minutes. We're helping our clients capture and manage event enquiries, as our industry navigates the road to recovery."
*Terms and conditions apply. Commission-free event bookings valid for iVvy Venues customers.