Finally, a solution that gives meeting bookers more control, and allows venues to yield their meeting space. Because at iVvy, we believe in miracles.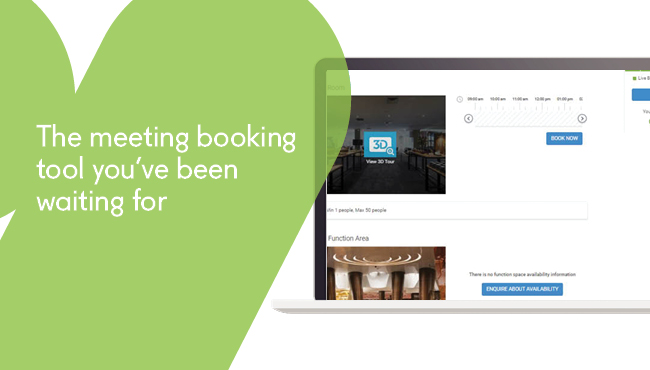 Dear meeting booker and meeting room hosts, 
Gone are the days meeting bookers are left in the dark regarding the room they have been allocated for their offsite meetings. 
While the meetings segment of the Meetings, Incentives, Conferences and Events industry accounts for the highest share, small – medium sized meetings still do tend to represent the 'mice' part of the MICE acronym, as more often than not, they play a very small role in revenue generation to a large-scale hotel group compared to say, a conference for 2000 people. And that means, whilst they may still be an important aspect of a venue's revenue stream, often, these teeny weeny meetings take up time and put more pressure on the teams to facilitate than they're really worth.

And that's not good news to the booker either because that tends to mean that they won't know until the day of the meeting which room they have been allocated or whether it was the room they had anticipated. Like, did it have the views they wanted to impress their guests, or was it close to the lobby cafe for a quick pre-meeting caffeine fix?
Well, we've just turned this whole kerfuffle into dream booking process for both meeting booker and meeting booking receiver (i.e. the venue) with one word:
Automation. 
What was once manual, time consuming and by no means cost effective, we've automated, so that venues can yield their meeting space and food and beverage offering by opting to show their availability to the public or choosing to display certain information to  logged in users only. The feature allows venues to tailor pricing and package options to specific booker types logged into the iVvy system, (i.e. corporates). 
This also means more control for the booker, as they can now compare rooms and decide which room to host their meeting from, depending on its availability and price. 
And if you're the poor person that currently facilitates these meetings at the venue and you're wondering what this means for your career, well don't worry, you won't be giving a handover document to a robot any time soon. We're just giving you back more time for you to focus on higher value business so you no longer need to sweat the small stuff! 
One small step for Meetings, one giant leap for Meetings & Events. Solving the world's problems, one release at a time.
Please note, this is a paid feature with a $499 set up and training fee and monthly charges based on number of users. For more information, please contact support@iVvy.com.