Hoteliers, Take Note: Going 'Green' is Good for Business
Posted on 4 February 2020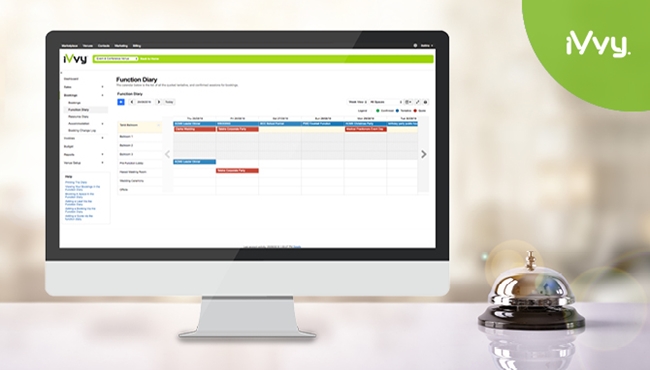 Brands today, regardless of size and scope, have no shortage of responsibilities that shape the way they conduct business. First and foremost, they have to establish and uphold the integrity of their product or offering, while also ensuring they continuously meet (or ideally, exceed) consumer demands. Of course, they also have to ensure they create an operational infrastructure that allows them to scale effectively while supporting their staff. And – especially as of late – they must remain increasingly mindful of the new 'eco-friendly' standards spanning across industries and businesses. The conversation surrounding sustainable business has, if anything, reached a fever pitch – and hospitality brands, especially, are taking notice. 
In fact, international surveys show that more than 80% of people respect companies and brands that adopt eco-friendly practices, and a third of consumers are now buying from brands based on their social and environmental impact. Further, a 2015 global report revealed that 66% of consumers are willing to spend more on a product if it comes from a sustainable brand, with 73% of surveyed millennials indicating a similar preference.
Fortunately – going green is good for business, in more ways than one. And by 'going green,' in this instance, we mean 'going digital.' 
The booking process employed by hotels in the past was, undeniably, archaic and notoriously slow to evolve in tandem with those newly digitalized processes of other industries. Limited by manual shortcomings, hotel sales teams were frequently buried under mounting piles of paperwork, run sheets and spreadsheets while trying to chase and solidify prospective leads. This format was especially glaring within the group booking segment, and while the transient booking model received a much-needed digital update some time ago, group booking was left behind. Rather than adapting to a digital or mobile-centric model, sales teams dedicated to group business were left to grapple with unmanageable influxes of unqualified RFPs, manual communications and – you guessed it – a seemingly endless amount of paperwork, and paper trails. Doesn't sound like the most efficient way to conduct business, especially within a segment that boasts so much revenue potential, don't you think?
Of course, the green advantage of going virtual is only one part of the case for eradicating legacy procedures with a modern group booking platform, but amidst the industry-wide push for improved sustainability, it's incredibly important. As booking for groups is a notoriously complex process with credit to the many moving parts associated with a successful event or meeting, the countless touch-points which were once paper and manual can finally live within a virtual hub. Hoteliers can equip their sales team with everything they need to effectively market venue space to a global audience, confirm bookings, and produce RFPs, invoices and more all within a user-friendly, online platform. Even better? All of this is accessible from anywhere, as the cloud-based nature of new venue management technology allows for enhanced flexibility. Further, 3D virtual tours also help to reduce the need for in-person visits, and payments can be sent and accepted online with ease, instantly. Not only does this help to reduce paper waste and your hotel's subsequent environmental footprint, but it establishes a more effective group booking process that will translate to more qualified leads and, in turn, more revenue. 
In fact, this proves to be an especially important transition when we consider the growing influence of millennials within the hospitality industry – especially that of millennial event planners. In order to remain competitive, hotels must adopt processes that appeal to (rather than deter) millennial planners and travelers. Millennials, especially, are known for upholding specific, heightened expectations of those brands they interact with and demonstrate a preference for those companies which employ sustainable, ethical practices. Quite simply, millennials want companies to market and conduct business in a socially responsible way. Modern event planners, especially, are burdened with countless demands as they plan an upcoming event or meeting (tight deadlines, attendee expectations, etc.) and will seek out those hotels which offer a more streamlined, modern process. By adopting a digital model, hotels can attract more business, provide a higher standard of care, more responsive service and faster turn around. Not only does this keep millennial planners and travelers satisfied, but it places hotels in the best position to truly capitalize on the group business segment.
There are countless reasons to embrace a more virtual business model, but enhanced sustainability, improved efficiency and enhanced revenue potential reign supreme within the hospitality industry. Group business can no longer be the exception to the industry standard, as the digital solution we've been waiting for finally exists. Is your group business segment in need of a makeover? We can help.