iVvy wins iAward
Posted on 6 May 2016
Tags: news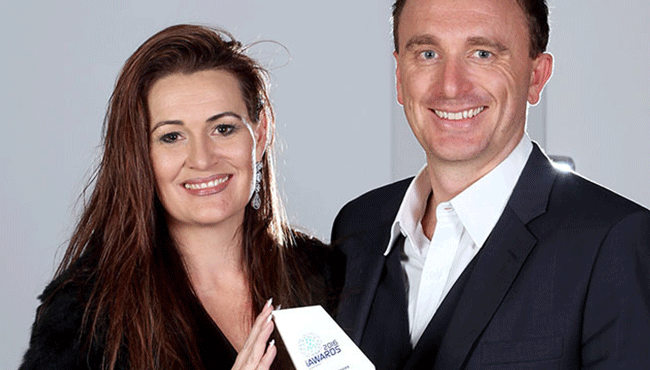 Events technology company iVvy has won the prestigious iAward, Australia's leading awards program for innovation in the digital economy, in Queensland. iVvy was picked as the best in the Business Services category by a jury that included judges from CSIRO, Swinburne University and other leading organisations.
Held annually, the 2016 awards received over 600 entries. Now in its 22nd year, the Australian Information Industry Association, recognising and rewarding ICT innovations that have a positive impact on the community – locally and globally, confers the awards.
Lauren Hall, CEO and co-founder of iVvy said, "We are extremely proud and honoured to be chosen as an iAward winner. iVvy started as a vision to help the events and hospitality industry save time, resources and costs and increase efficiency and global connectivity. iAward is not just a recognition of the team's efforts in achieving this vision, but also a strong testament of our ability to innovate ahead of the curve.
"It is particularly humbling to be picked as a winner by an esteemed panel of judges and innovators who have contributed extensively in their respective fields," Lauren added.
iVvy's Marketplace and event software solutions have saved the Meetings, Incentives, Conventions and Exhibitions (MICE) industry countless hours that have been better spent in other critical business areas. The Marketplace platform allows event organisers to search, compare, book and pay for event space, food and beverage and group accommodation instantly – a process that would otherwise take weeks to finalise.
iVvy's other recent innovations include a platform for organisers to experience 3600 3D tours and floor plans for venues on the marketplace and Liquid, a unique and progressive website building tool tailored for Australian events industry professionals.
Since iVvy launched seven years ago, the company's footprint has expanded to New Zealand, Asia, Europe and USA.
About iVvy
iVvy is a Software as a Service (SaaS) technology company providing solutions to the events and hospitality industry.
iVvy has worked with over a 1000 clients across seven countries including Telstra, Rio Tinto, Fairfax Media, Woolworths, the Queensland Government and Harvey Norman. The company has also rolled out centralised booking systems for leading hospitality groups, launched a 3600 3D tours of event spaces and Marketplace, an event and venue booking platform. Using ground-breaking cloud based software, iVvy provides solutions that tackle core issues faced by the travel, MICE and events industry. iVvy's mission is to offer scalable and real-time solutions to the industry that helps save costs and increase efficiencies.
For more details, go to www.ivvy.com.