What Do Today's Guests and Planners REALLY Want? The Top 3 Most Important Things Revealed!
Posted on 3 September 2019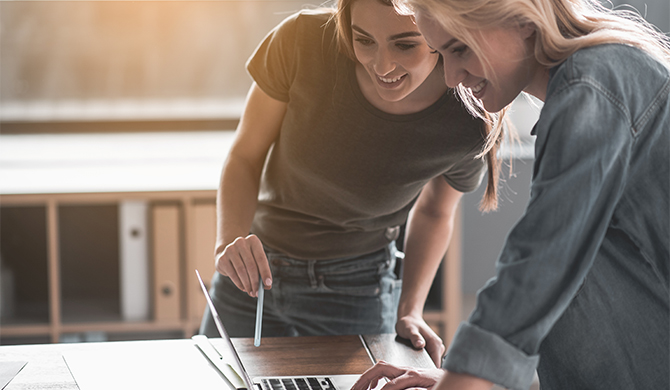 What does it mean to be a successful hotel or venue in 2019? Well, many things — but for starters, you have to get to know the modern guest. Whether catering to the individual traveler or larger groups (or both), hoteliers are tasked with the responsibility of identifying, understanding and attending to the needs and expectations of modern travelers and planners.
After all, the travel industry is showing no signs of slowing down. 2019 is projected to be a big year, especially for the meetings and groups segment, and the hospitality landscape is rapidly evolving to perfect the modern guest experience. In fact, CWT Meetings & Travel predicts 5-10% growth in demand alone, along with a 3.7% boost in hotel group rates. 
So let's cut to the chase! How can hoteliers and venue operators remain on top of (and ahead of) trends to capitalize on emerging demands? What are the top things modern guests and planners want? And how can hotels and venues finally deliver? You're in luck because we've got the answers.


1. Online and Mobile Bookings That Go Beyond 'Just' The Room

Today's guest and planners crave — scratch that, they absolutely demand — an intuitive online, mobile experience. We have long since entered the mobile age and, as such, it should be no surprise that the mobile experience is often considered synonymously with the modern guest experience. With this in mind, it's become imperative that hotels invest in reservation management platforms that cater to the online and mobile experience in equal measure, ensuring a guests' decision to book is never interrupted by a poor online experience. After all, studies show that 52% of customers are less likely to engage with the company because of bad mobile experience and 84% of companies who claim themselves to be customer-centric, focus on the mobile customer experience.

However, having a mobile responsive platform is only half the picture — a modern booking platform should go beyond 'just' the room with real-time rates and the inclusion of group and venue spaces. Even further, the booking process should offer every detail (both big and small) that a guest or group might need to feel confident in their reservation — this includes 3D virtual tours, customizable packages, and menus, AV add-ons, easy upgrades and so much more. 60.7% of event professionals believe the seating process for groups needs to be improved, and 72.5% believe the check-in process for groups arriving at venues needs to be improved. Hotels and venue operators should invest in technology that considers every detail of a trip, meeting, or event. Almost as if each guest has a travel agent working on curating the perfect stay or event — only, they don't need one, because you've provided them with the ideal booking platform to suit their needs. 

2. Mixing Business + Pleasure
All work and no play doesn't interest the modern traveler. While corporate travel and meeting-based events are on the rise, the 'bleisure' trend is directly following suit. In fact, in a new survey which targets the business and MICE market, 75% of respondents said they had extended business trips for leisure purposes, in most cases multiple times in a year. Nearly half (44%) said they thought the number of bleisure trips at their organization has been rising and will continue to do so and 44% said they took their bleisure trips solo.

What does this mean for hotels? Well, to begin, every meeting or corporate booking now boasts even more revenue potential. With this in mind, hoteliers and venue operators should pro-actively create packages, incentives (and built-in booking prompts) built around the bleisure market. Sure, they've booked a trip to your hotel because they have business or event, but they will happily extend their trip by a few days to take in the sights and sounds of the community. As such, curating packages, offers, and resources which allow them to extend their trip and get the most out of their stay will go a long way.

3. Let's Get Personal
In today's world, travel is all about unique, memorable, and — ultimately — share-worthy experiences. The decision to book a certain hotel or particular venue space is influenced by so many factors which go far beyond the room itself and high thread-count sheets or F&B options. Modern guests and planners are looking for something unique that they can't find at another location — whether that be the dining options, local experiences, health and wellness programs, or exclusive packages and personalized service offered.

This also remains to be true in the case of group travel and meetings, with 56% of event professionals stating that health and wellness programs impact the overall success of meetings and 96% expecting events to be more personalized than ever before. In this sense, finding ways to provide your guests with outside the box experiences is paramount, and the management platforms you invest in should help make that possible every step of the way.

Fortunately, having the support of a booking platform that offers easy personalization and streamlines manual processes allows hotel sales reps to focus their attention where it matters most. With a more hands-on approach to each booking, hoteliers can ensure each incoming traveler or groups' needs are understood and anticipated on a deeper level, which not only creates more revenue opportunity but also instills long-term loyalty.

So there you have it. Are you in a position to get the most out of our industry's momentum and give modern guests and planners what they want? Or are you missing a critical and profitable piece to the puzzle? If so, we can help.



About the Author
Lauren Hall is the award-winning Founder and Chief Executive Officer of iVvy. Lauren is a passionate entrepreneur with more than 25 years' business management experience at Executive and Board level, successfully building multiple companies from startup to strategic and financial exit. With a background in programming, accounting and marketing, Lauren's expertise spans manufacturing, retail, advertising and technology industries in both South Africa and Australia. 
She co-founded iVvy in 2009, overseeing our growth to 1,000 clients in 13 countries and expansion to New Zealand, Asia, Europe and North America.
Ernst & Young recognized Lauren as a future global leader of industry through the EY Entrepreneurial Winning Women Asia-Pacific program for 2016. Lauren won three International Silver Stevie Awards for Entrepreneur of the Year Globally 2016, Innovator of the Year 2016 and Entrepreneur of the Year Asia Pacific 2016 and recently was named Gold Coast Business Woman of the Year 2016.