Witnessing the evolution of the Events industry and why there's an increasing demand for digitisation of hotel assets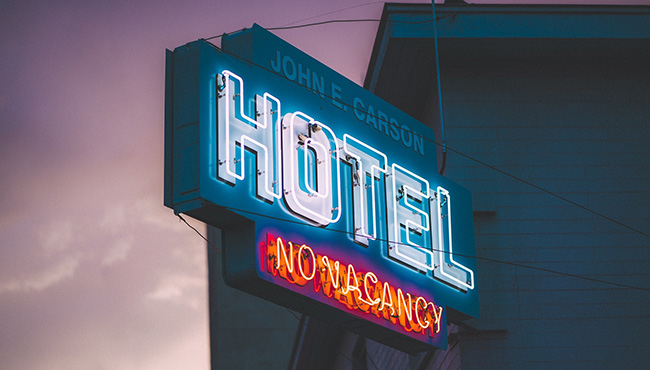 Research has shown that one third of all business are slow to adopt tech innovation, despite the fact that 82 per cent still claim that it's important to use the most up-to-date technology.
And this remains true for the events industry. Whilst online trading platforms are now readily available for venue space and event suppliers, it has taken years for the technology to be created, for the trust in the security to be established, and of course for buyers to feel at ease with an entirely new process.
This change in consumer behaviour has not occurred overnight. The events industry has been slow to adapt due to the complexity of its services and the fact that there have been either very manual, or no pre-existing systems in place. Although the traditional RFP has survived for decades without innovation, the increasing demand for automation from buyers has been the tipping point, finally forcing suppliers to adopt new technology to enhance their customer journey.
Part of the challenge in transitioning to digitisation, has been due to suggestion that there be a need for personal interaction during a transaction. Yet, this argument has been proven antiquated, as we continue to experience the evolution and success of many other buying processes that have since become automated. The future point of sale will only become more virtual, making it imperative for hotels and venues to adopt a digital strategy that makes them visible online. Because the reality is, the world has changed. We now live in the instant era. Buyers no longer want to talk to people, they simply want their questions answered immediately.
Yet, while the Meetings and Events industry at large appears a late adopter of automated solutions, it's evident the employment structure within hotels is changing to support the growing need for a more effective sales solution. Hotels are no longer just hiring Event Planners, they're now recruiting for Revenue Managers as they place precedence on their profitability. The focus has shifted to investing in, and improving efficiencies rather than wasting valuable resource to enquiries that simply don't convert.
Tier one and tier two venues who have more complex sales cycles and have previously found it difficult to employ new strategies, are beginning to accept that in order for them analyse their business from multiple touch points and gain valuable insights into their organisation, requires a component of autonomy.
However, the tier three venues – such as the independent hotels, unique venues, golf courses and function centres are the ones who will benefit greatly. These businesses maintain a large volume of events that require an efficient process but have previously not been afforded the technology to do so. Often an independent and nimble management structure, these smaller venues also benefit from not having any legacy systems in place. This enables them to act quickly in order to take advantage of the cost effective technology on offer so they can reduce their capital costs and streamline processes that will ultimately help them to drive revenue.
The world is changing and we have to move with it. Five years ago, technologies such as social media weren't as accepted as they are today. Things like SEO and display advertising are more proficient and we are now far more accustomed to booking and paying for products and services online.
The question is, if we can book these things in isolation why shouldn't we be able to do this all in one place?
About the Author
Lauren Hall is the award-winning Founder and Chief Executive Officer of iVvy.
Lauren is a passionate entrepreneur with more than 25 years' business management experience at Executive and Board level, successfully building multiple companies from startup to strategic and financial exit. With a background in programming, accounting and marketing, Lauren's expertise spans manufacturing, retail, advertising and technology industries in both South Africa and Australia.
Since its 2009 launch, Lauren has overseen iVvy's continued growth and global expansion to New Zealand, Asia, Europe and North America.
Ernst & Young recognized Lauren as a future global leader of industry through the EY Entrepreneurial Winning Women Asia-Pacific program. Lauren has also won 4 prestigious Global Stevie Awards for Best New Product, Entrepreneur of the Year, Innovator of the Year and Entrepreneur of the Year (Asia Pacific). She has been awarded the Queensland iAwards for Best Innovation in the Digital Economy, as well as Gold Coast's Business Woman of the Year, Innovator of the Year and was presented with the Gold Coast Mayor's Award for Innovation.