Restricting tickets to attendees, is also referred to by the support team as "Invite Only" tickets. This works, by uploading all of the attendees allowed to attend the event into a subscription group before registrations open, and telling the ticket only people in this group can register for it. The process is validated by the email address of the people in the approved list.

To restrict tickets to attendees:
Navigate to Event Setup > Tickets > Tickets
Edit the ticket that you wish to restrict attendees for
Scroll down to "Allowed Groups"
Change to yes, and select the subscription group that the approved attendees have been pre-loaded into. 
If somebody who is not part of that group tries to register for this ticket, they will receive an error that tells them this event is invite only.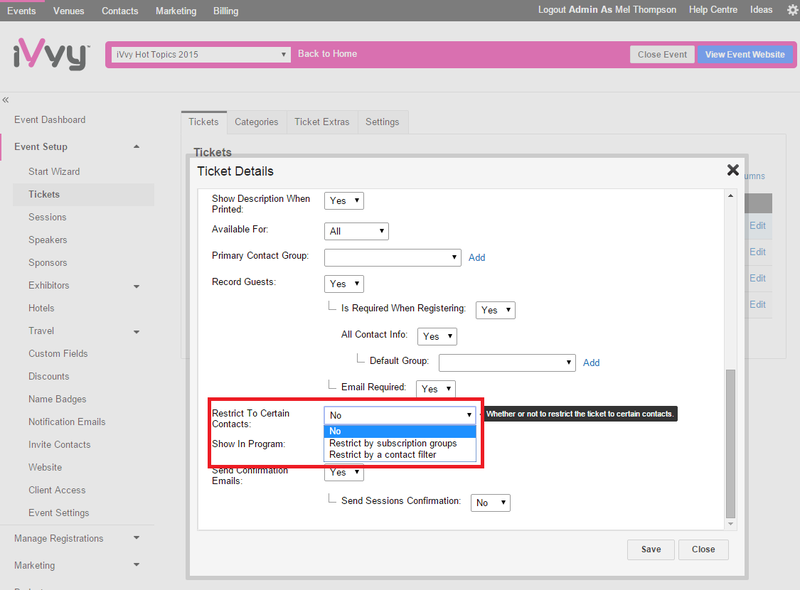 You may also be interested in ...
Was this information helpful?