Take Online Bookings Easily
Add iVvy's Booking Widget to your existing website and allow your customers to book in real-time.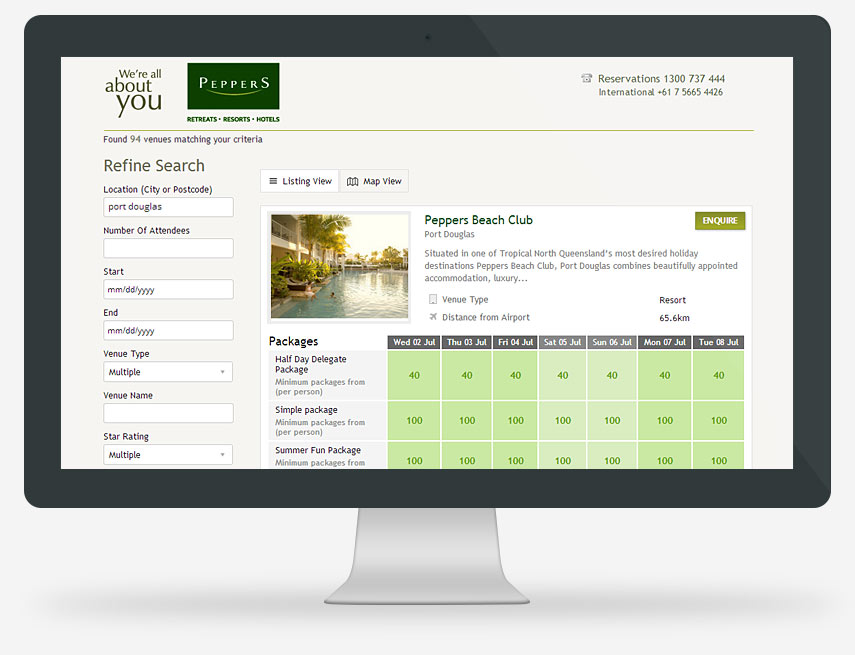 Take bookings directly through your own website by allowing visitors to search for available space, and then make a direct booking or RFP by stepping through a simple wizard where they choose their function space needs, accommodation, and even menus.
Customisable Look & Feel
Match your branding by uploading your own templates, or we can create ones for you.
Control Engagement
You create the rules that determine if visitors can make a direct booking or only request a quote.
Reduce Your Costs
Improve efficiencies by having your customers detail their needs before you finalise orders or quotes.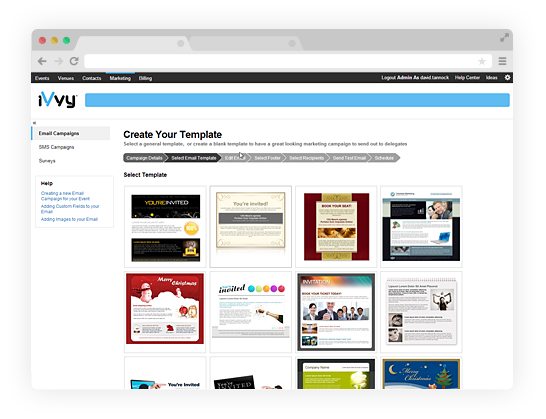 Targeted Email
Marketing Tools
Create personalised email campaigns with iVvy's easy to use drag and drop editor. We can either create a custom look for your email template, or you can use one of our 20 free templates. The email marketing tool has powerful reporting to view bounces, opens and click-throughs and even a SPAM checker to see your email's SPAM score.
Personalise emails

SPAM law compliant

Easy to use drag and drop editor
Survey Builder
iVvy's survey tool is built to allow you to easily gather feedback from event attendees. Build your survey with the easy-to-use drag and drop editor. Create logic that will skip questions or pages based on the answer to a previous question, and validate their responses. Then view the results instantly.