Corporate















Non-Profits








Associations








Government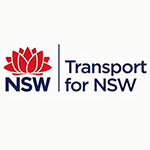 Flights and Travel



Education







What our customers say
Having the ability to access our event information in real time, from anywhere at any time has made the process so much easier and less stressful for everyone. And having a team of innovators working solely to provide the best outcomes for conference and event organisers at the end of the phone is priceless.
Using Ivvy is a pleasure; it has eliminated the need for multiple systems through one simple interface. The team are constantly improving tools to stay ahead of the market and client needs.
Ivvy is a cost effective and easy to use registration tool. It has become a critical element in our logistical management of events.
Absolutely the best investment we've made, iVvy pays for itself many times over with the time we've saved and the positive experience all our delegates have had.
We organise over 50 events a month with around 1,000 registrations. iVvy is intuitive, simple and powerful. I can't imagine organising an event without it now.
What a great system! This website has saved me hours and hours of data entry. It proved to be very flexible, I was able to add all the information I needed to get from the delegates. Would use it again and definitely recommend Ivvy.